What is cinema now? Developing Gilles Deleuze's idea of time-image, Kristen Daly proposes "Cinema 3.0," which is "a cinema of the user, as the time-image gives way to the interactive-image (2010, 777)."
In Cinema 3.0, the viewers are placed to the center stage. Daly accurately points out that "[a] characteristic of Cinema 3.0 movies is that they put the viewer to work (782)". For the audience, the primary pleasure is no longer dependent on the narrative itself, but rather lies in the process of navigating through the film, making intertextual linking, and figuring out the rules of the game.
This is true to mind-game films, like Momento (Christopher Nolan, 2000) by Christopher Nolan, where the viewers are disoriented by the fragmentary sequences, the constant flashback, and devotes most of their attention to piece together the story.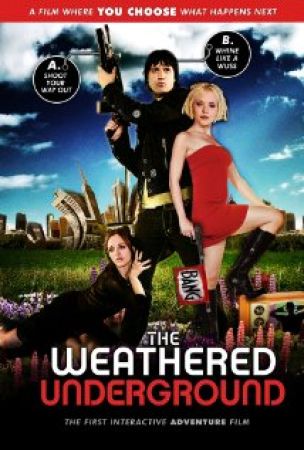 It is also true to interactive cinema like The Weathered Underground (2010) by David N. Donihue, Sufferosa (2010) by The Kissinger Twins and Late Shift (2016) by Tobias Weber. Digitalization witness the booming of interactive cinema, although known to be the first interactive cinema, Kinoautomat (1967) by Czech filmmaker Radúz Činčera, occurs in the pre-digital era.
Late Shift
In this section, I discuss interactive cinema by visiting the trendy film festivals, "playing" with the films, and sharing with you my experience and reflections. I hope you will enjoy it as much as I do!
Daly, Kristen. 2010. "Cinema 3.0: The Interactive-Image." In Film Theory and Criticism: Introductory Readings (Eighth Edition), edited by Leo Braudy and Marshall Cohen, 777-94. New York: Oxford University Press.